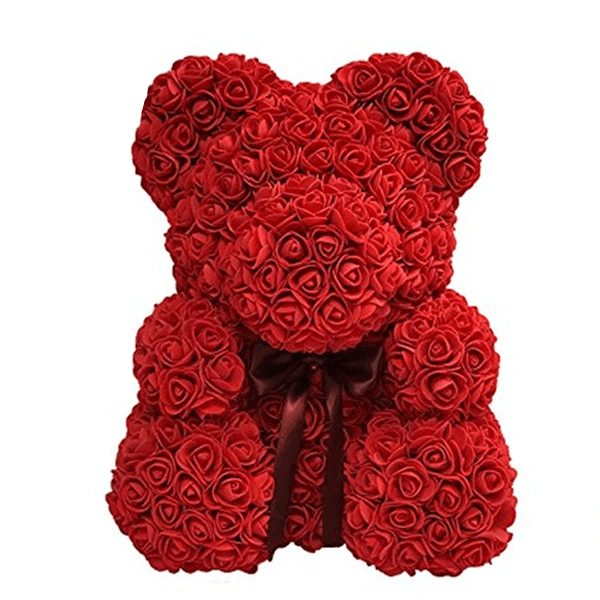 7 Reasons To Gift Your Girlfriend A Flower Teddy Bear
2020 brought many surprises and struggles to people all over the world. However, as Valentine's Day nears, the hearts of many couples, friends, and family members begin to lighten. Despite the circumstances, people still take this holiday to liven up the mood and spend time with their loved ones. 
Due to many lockdown orders across the globe, many individuals have no other choice but to order gifts online. But who said this was a bad thing? Instead of worrying about all the negatives, take this chance to find the perfect gift for your significant other! Here are the reasons why you should gift your partner with a Flower Teddy Bear for Valentine's Day!
It's handmade and good quality
Searching for the ideal Valentine's Day gift may be stressful. Why not relieve that stress and purchase this beautiful gift for your significant other! The Flower Teddy Bear is handmade out of high quality materials. This way, you can show your loved ones how much you appreciate them!
The Flower Teddy Bear is adorable
Nothing will melt your significant other's heart more than how adorable these flower bears are! The soft, synthetic flowers are high quality and durable, so your partner can hug and cuddle the flower bear as much as they want!
This gift will last much longer than regular flowers
Are you sick of buying your loved ones a bouquet of flowers, only for them to die after a week? Instead of wasting your money on expensive roses, you can purchase this Flower Teddy Bear Instead! The Flower Teddy Bear lasts between 1 to 3 years, depending on how well you take care of it. Just make sure not to get it wet and keep it out of excessive sunlight and heat!
It works both as a gift and a decoration
While this Flower Teddy Bear can bring great joy as a gift, it works just as well as a house decoration! This product's quality will last you, and also look marvelous in your home. Purchase the perfect colour to match it with your room decor!
It comes in many different shapes and colors 
One of the best things about this Flower Teddy Bear is its selection! You can choose from different animals such as a bear, a bunny, and a dog. On top of that, there are also many colors to choose from, such as red, pink, white, blue, and many more! Use this selection to match your bear to your home decor!
This gift will help lift your loved ones' spirits
There is no doubt that 2020 has been difficult for many people. However, taking a day to appreciate your loved ones, and gift them with this beautiful Flower Teddy Bear can help lift their spirits! Present them with this to show them how much you care.
It is the perfect gift
Have you been searching for the perfect gift for Valentine's Day? Well, there's no need to search any further, because this Flower Teddy Bear is the perfect gift! It is adorable, high quality, and long lasting. There is no doubt that your significant other will love receiving this as a gift!
Check out this link to purchase!